API: Natural Gas Helps Create Reliable, Resilient Electric Power System
2/6/2018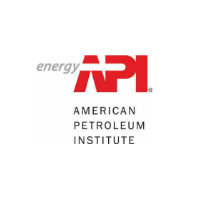 API has released the following statement highlighting the positive impacts that natural gas offers to power generation and following testimony by nuclear energy advocates at today's House Energy and Commerce Subcommittee hearing.
"Our nation's electric grid is as reliable as it has ever been as data during the recent cold snap indicates," said API Market Development Group Director Todd Snitchler. "Creating false narratives about unfounded reliability concerns and advocating for subsidies that benefit one fuel type over another only hurt efforts to improve the reliability and resilience of the electric grid.
Snitcher added that competitive electricity markets are necessary to determine the reliability of individual fuel sources and prioritizing one fuel source at the detriment of another hurts consumers. Recently, NextEra Energy, a utility with multiple nuclear plants in its fleet, stated that subsidies for nuclear power would distort the energy markets.
"Further, competitive electricity markets are best suited to determine how to value individual fuel sources and their reliability characteristics and natural gas earned its share of the market," Snitcher said. "Bailing out and subsidizing one fuel type to the detriment of another is bad policy and even worse for consumers."
Snitcher also mentioned that natural gas not only is helping meet ever-changing demands placed on America's power system, but is also leading to increased adoption of renewable power generation sources.
"Natural gas is critical to the reliability of our nation's electric power system," Snitcher said. "This affordable and abundant resource provides the flexibility needed to meet the ever-changing demands put on our power system and to incorporate increased amounts of renewable sources of power generation. As the resilience discussion continues, we look forward actively participating in the conversation to ensure that consumers across the country can keep receiving the benefits of clean, reliable, affordable, natural gas."
Related News
From Archive