Nestegard Elected to ALLETE's Board of Directors
1/16/2018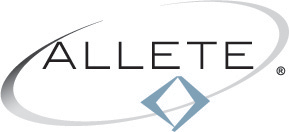 Susan K. Nestegard, a member of the board of directors for Hormel Foods, has been elected to the ALLETE Inc. board of directors.
Besides nine years of service on the Hormel Foods board, Nestegard most recently served as executive vice president and president of Global Healthcare, and chief technical officer and global head of research, development and engineering for Ecolab, Inc. Prior to joining Ecolab, Nestegard was with 3M company for 20 plus years driving revenue expansion through innovation in multiple technical and business leadership roles, while making significant contributions to growth through 26 patents in her name.
In addition, Nestegard served on the board of directors for American Capital Ltd. through 2017, when the company was acquired by Ares Capital. During that time, she also served as interim CEO of Alcami Ltd., one of American Capital's holdings. She also is an advisor at True Wealth Ventures.
"Susan brings a wealth of experience in project management, product development and strategic thinking to the board," said ALLETE Chairman, President and CEO Al Hodnik. "A big part of her career was focused on building successful teams, a good fit for ALLETE where people, culture and leadership differentiate us." In addition, during her tenure with Ecolab, she gained valuable insights into the value of the energy-water nexus and will bring added depth to our board in connection with ALLETE's investment in and growth strategy for U.S. Water Services."
Nestegard earned a bachelor's degree in chemical engineering from the University of Wisconsin-Madison and a master's degree in materials science engineering from the University of Minnesota. She completed executive education in strategic marketing at Harvard Business School and in finance at Columbia University.
Related News
From Archive