Trenchless Technology Center to Present Mini-Seminars
9/12/2016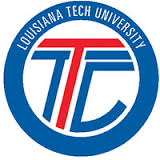 The Trenchless Technology Center at Louisiana Tech University has launched a series of special educational programs aimed at providing detailed information about modern trenchless construction, rehabilitation and asset management.
The TTC Min-Seminars are offered each fall quarter at the university under the guidance of Dr. Tom Iseley. The objective of the seminars is to prepare attendees to demonstrate sound engineering judgment for managing the construction, repair and maintenance of underground infrastructures. The TTC is an industry/university/government research center that for 27 years has been a global leader for the development of technologies influencing almost every aspect of trenchless construction methods.
These seminars will be instructed by the foremost experts in the trenchless industry. Registration is complimentary.
TTC Mini-Seminar Schedule:
Thursday 09/15/16 – Pilot Tube Microtunneling
Jeff Boschert – President, National Clay Pipe Institute
Troy Stokes – International Sales manager – Akkerman
Tuesday 09/20/16 – Horizontal Directional Drilling (HDD)
Brian Dorwart – Senior Consultant – Brierley Associates
Thursday 09/22/16 – Fundamentals of Pipe Bursting
Michael E. Woodcock- Portland Utilities Construction Company, LLC
Tuesday 09/27/16 – Injection Grouting for the Greater Good of Underground Collection Systems
Frank Aguilar – Vice President of Operations – Avanti International
Thursday 09/29/16 – Pipe inspection and rehabilitation – NASSCO's Trenchless                Assessment Guide for Rehabilitation software
John C. Matthews – Pipe Rehabilitation Lead – Pure Technologies
Tuesday 10/04/16 – Using Acoustic Inspection to Prioritize Sewer Cleaning – Ductile Iron Pipe
Ivan Howitt – CTO/Founder – InfoSense, Inc.
Ralph Carpenter – Project Manager, Industrial Sales – American Ductile Iron Pipe
Thursday 10/06/16 – Shaft Dewatering
Johnny Britt – Gulf regional manager – Thompson Pump
 Tuesday 10/11/16 – A Cured-in-Place Pipe (CIPP)
Lynn E. Osborn – Development Manager – NASSCO
 Thursday 10/13/16 – MTBM Equipment & Shaft Construction Process – Slurry Separation
Ray Post – Vice President, Huxted Tunneling LLC.
Matt Wiggins- Technical Service Representative/Solids Control School Instructor, Derrick Equipment Company
   Tuesday 10/18/16 – Shreveport's Consent Decree and the TT Program – Engineering and Construction for the Direct Pipe® Method
Walter Carpenter – Project Manager – CDMSmith
Jonathan L. Robison – Principal – GeoEngineers, Inc.
   Thursday 10/20/16 – Design and Installation of PE4710 water Mains per ANSI/AWWA C906-15 and AWWA M55-06 – PPI BoreAid software
Camille Rubeiz – Director of Engineering – Plastic Pipe Institute
Thursday 10/27/16 – FRP Pipe
Rick Turkopp – Vice President, Engineering – Hobas Pipe
Each seminar will be held from 10 – 11:50 a.m. Seminars on Sept. 15, 20, 22, 29 and Oct. 11, 13 and 20 will be held at the Wyly Tower Auditorium; Sept. 27 and Oct. 18 seminars will be at the Wyly Tower Room #1527; the Oct. 4 and 6 sessions will be at the Institute for Micromanufacturing Auditorium; and the Oct. 27 seminar will be at Nethken Hal. #153. All meeting locations are located on the campus of Louisiana Tech in Ruston, LA.
The TTC Mini-Seminars are sponsored by the National Clay Pipe Institute, Akkerman, Brierley Associates, Portland Utilities Construction Co., Avanti International, Pure Technologies, Underground Imaging Technologies, American Ductile Iron Pipe, Thompson Pump, NASSCO, Huxted Tunneling, Derrick Equipment Company, CDM Smith, Plastics Pipe Institute and Hobas USA.
For assistance or questions please email Saleh, sbe013@latech.edu, or call (318) 257-4072.
Related News
From Archive